How to Watermark YouTube with a Logo, an Image or Text?
Many of you like to upload videos onto YouTube now and even create your own YouTube channels. It's pretty cool and in the mean time, you can show your talent to the whole world. But did you ever try to watermark YouTube with a logo, an image or text. If not, I'm gonna tell you it's time to do that.
Why Watermark YouTube Videos?
Maybe you are a photographic lover, fond of shooting videos with your camera and like uploading your favorite works onto YouTube. Why don't you add watermark to YouTube video. It could be your signature, name, an image or anything showing people who you are and also protecting your works from illegal use by others.
Or perhaps you have your own company and upload your product videos. It's an easy and effective way to advertise by overlaying your company logo or even official site on these videos.
.....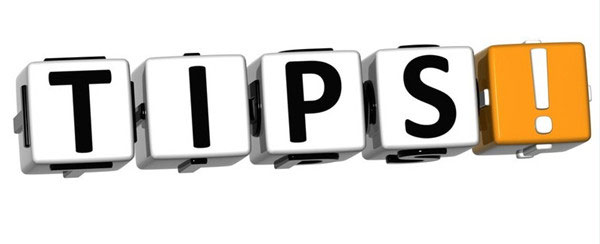 Professional Tips on Choosing Watermark Software
We can see that it's very useful and helpful to watermark YouTube. But how could we find terrific professional watermark software?
Actually many people tend to search the target words in Google and hundreds of results come out. It's easy to find related software but difficult to get the right one. So to save your time, I'll share you with Video Watermark Software which I have used for quite a long time.
Video Watermark Software is a very powerful but easy-to-navigate tool. It helps me watermark YouTube videos in batch to save much of my working time. I don't have to learn several technical skills. With just simple clicks, I'm able to add logo to YouTube video, add image to YouTube, and add signature to YouTube and more. And thanks to the watermark software team, the latest version supports me to drag many video files to it simultaneously!

So next I will tell you how to use this tool step by step.
How to Add Watermark to YouTube Video
Step 1 – Input YouTube Videos First
The following guide is to tell you the fastest and simplest way to add watermark to YouTube video. Before adding your video files to the program, make sure you have downloaded Video Watermark and launched it.
Input your YouTube Videos by clicking "Add Video" or just dragging your chosen files to the software's interface immediately.
Hit "Add Image".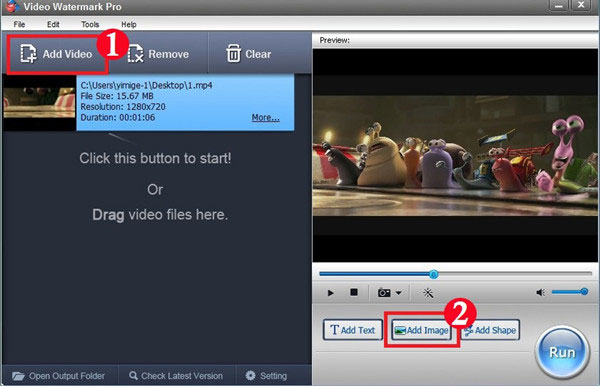 Note: Video Watermark lets you not only watermark YouTube but also do some editing functions. You are capable of capturing favorite pictures from video and convert them to JPEG or BMP. Or you are allowed to apply special effects like Brightness, Contrast, Sharpen, Old Film, etc to retouch your video.
Step 2 – Add Watermark to YouTube Video with Customized Settings Easily
Click "Browse" to choose a watermark. (Over 100 image watermarks are offered and moreover, you can load your own watermark as you like to create a fabulous watermark library.)
Hit "Add" to create the image watermark layer. (Remember this tool allows you to create more than 1 layer just like Photoshop. And then you can clearly see the image on your video. Just put it anywhere.)
Drag the time-line bar to the point you want your watermark appears and then click "Add Key". And if you don't want it showed all time, drag the bar to the ending point and again click "Add Key".
Click "OK".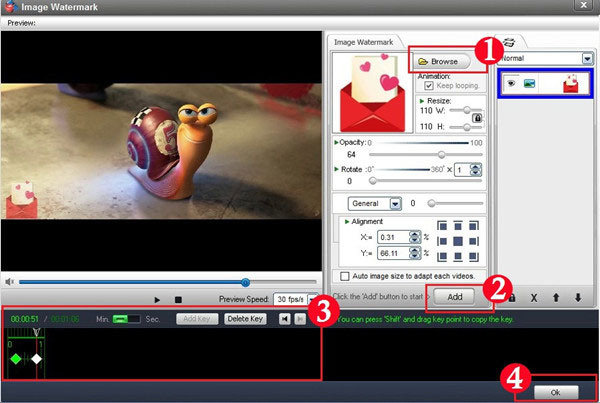 Note: Controlling the opacity of the image watermark is available as well.
Step 3 – Start to Watermark YouTube
At the last step, you need to select an output folder. Then click "Run".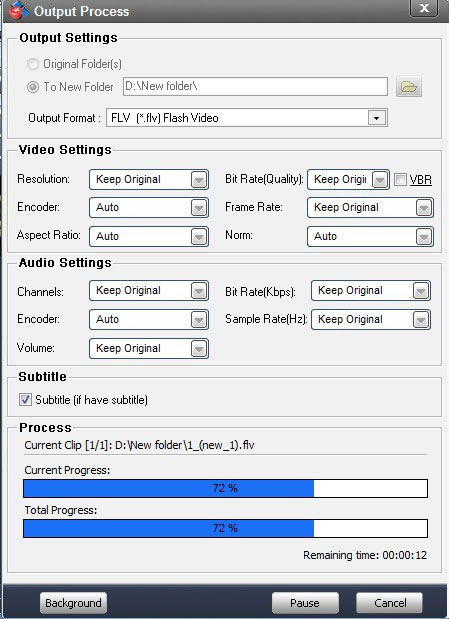 Note: Actually Video Watermark makes you enjoy more. You are able to convert your videos to any pop video format like AVI, MPG, MOV, MP4, 3GP, SWF, VCD, DVD, etc. Apart from keeping original video or audio settings including resolution, encoder bit rate, frame rate, etc, you can also set by yourself.
Extended Knowledge
Resolution is how precisely a binary representation details an original piece of information. If it's audio, it usually refers to how many bits are used in each sample, and it tells how accurately each sample matches the original sound wave. If it's video, it usually refers to how many pixels each frame is made out of(same for still images).usually people refer to only the height and width, but color depth also is included in this definition too. Bit rate determines how much actual binary data a given resolution of information will take up. Normally, these would be directly proportional and you could exactly calculate them. Generally, the higher bit rate you use, the better it will look, and the higher resolution you use, the higher bit rate you need to maintain constant quality (compared to lower resolutions).