Purchase Online - Satisfaction Guaranteed (30-Day Money Back Promise)
Platforms:
Windows 8, Windows 7, Windows Vista, Windows XP, etc.
FREE lifetime
technical support via e-mail within 24 hours, worldwide
Latest full version download link + license code by email immediately
| | |
| --- | --- |
| | Video Watermark Pro |

1. If you have any problems on purchasing, please feel free to contact us by email support@video-watermark.com .
2. If you have any problems on ordering online, you may call our payment processor Avangate for assistance. International: +31 88 000 0008 USA and Canada: (650) 963 - 5701
3. We provide 30-Day Money Back Guarantee on all of software.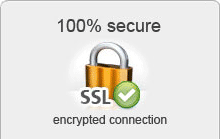 Risk-Free Order
We provide both RegNow and PayPal online payment platforms.
We assure you that the whole trading process is secure and reliable, and we will never reveal your trading data, personal information, bank and credit card accounts to any third parties.
Free ugprade and no hidden fees.
Order Hotline
Phone - available 24/7
U.S. & Canada: 1-877-353-7297
International: 1-(952)646-5331

Fax - available 24/7
U.S. : 1-800-442-3172
International: +1952-646-5604