Overview - Effect
Clicked

button, you will see the following interface.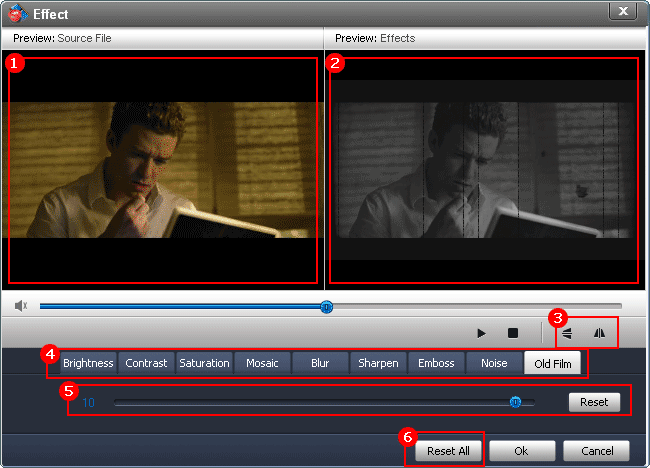 Preview
source video
in this window.

Preview
effected video
in this window.


Flip horizontal

Flip vertical

-

Effect options, just click one and drag the bar to set the effect that you want. Click 'Reset' button to
back to the default values.



Click 'Reset All' to default all of changes.