How to creating animated watermark with time line
Video Watermark Software allow you add text watermark, image watermark and shape to your video, the better is allow your creating animated watermark and deformation animation to your video.
Step 1:
Click
'Add'
button to creating a text watermark layer.
Step 2:
Click 'Add Key' button to creating a Key Point, an animated watermark by creating two or more Key Print and set different parameters for each Key Point. If you want to remove a Key Point just click 'Delete Key'
Tip:
press 'Shift' and drag the Key Point to copy the Key Point.
Step 3:
In time line, drag the pointer to any point, click
'Add Key'
to creating a Key Point.
Step 4:
Drag the pointer to another point, reclick
'Add Key'
to creating the second Key Point, at this time, you can change the word, opacity, locality, etc to create a animated watermark.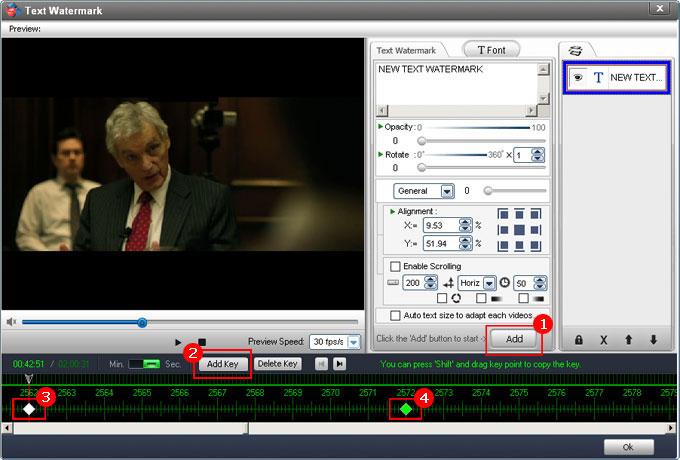 Sample Preview:
(opacity animation)