How to check my video parameters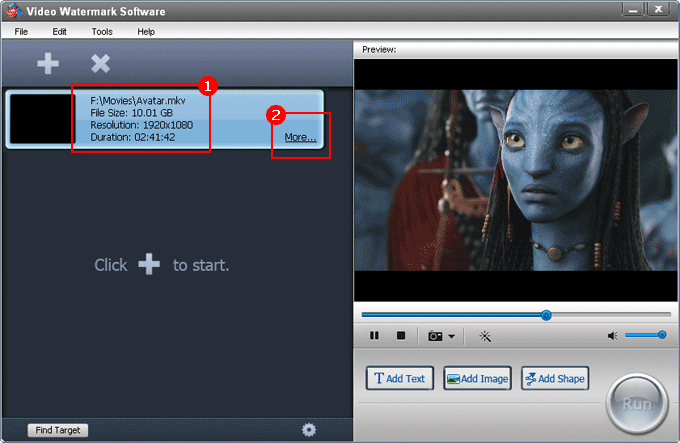 You can see basic video information here, includes file path, file size, video resolution and duration.

Click the 'More ...' link to open to see full video info.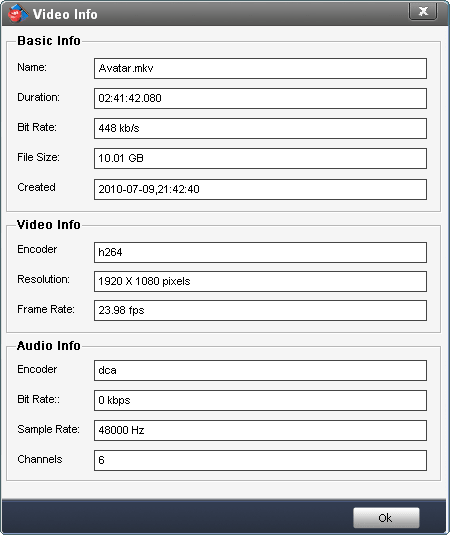 Tip: these are original parameters of your video, if you do not want to make any changes in output videos, when you into 'Output Process' interface, just select 'Keep Original' .