Did you upload video to YouTube?
Do you like share your video? Are you registered user with YouTube? Did you upload your video to YouTube or other video sharing web? Did you have many visitors? Do you want to promote your company brand and product sells?
Add logo to YouTube is a good idea, whether you are YouTube user or webmaster or video enthusiast. If you add logo to YouTube, you can share it to your YouTube account, other video sharing website or your own website, because after the video uploaded to YouTube, you will get a link code, you can put the link code to any web, the video will be displayed to that website. So Add logo to YouTube video means the video on all of websites.
Do you ever think about add logo to YouTube?
If you do not think about add logo to YouTube yet, I suggest you do it now, because YouTube is best platform to show your personal charm or promote your company brand and product sells via video. Let your video lover to know who you are.
If you want to add logo to YouTube long time but do not know how to do it, here I will tell you the full process of how to add logo to YouTube.
Ready to start
The first you need to program - Video Watermark
It is easy to use tool for add logo, word and shape to video, with Video Watermark you are able add logo to YouTube easily, just few step you will complete the full process. Click below button to download Video Watermark.

After downloaded, install it to your PC.
Let us see the sample before start.

Step 1 - Launch, you will see the concision and friendly main interface.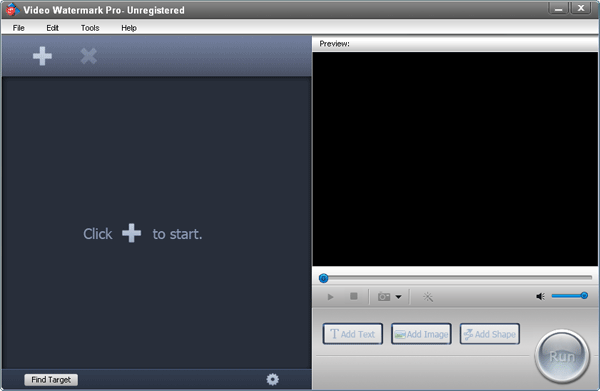 Step 2 - Add your original video by click "+" button.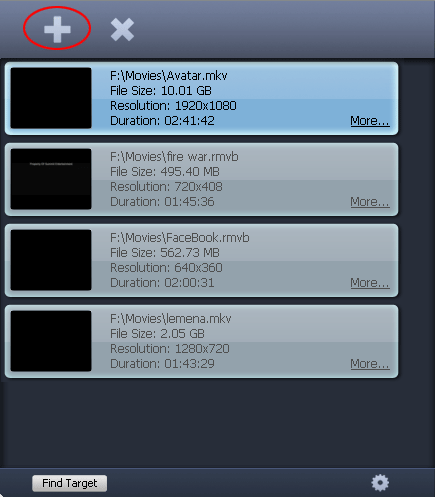 Step 3 - See the right bottom of main interface, here are three big buttons with main functions and other button such as play, stop, video effect. Here click "Add Image" button into image watermark editing.
Tip: "Run" button not available at right now because you have not made any changes.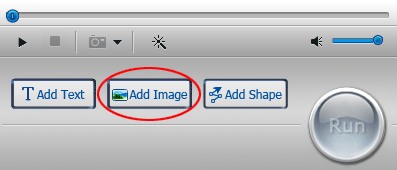 Step 4 - At image watermark setting interface, you will see many buttons, progress bar and options. The first you need click "Add' button create a layer to start, with this interface all of settings base on the layer.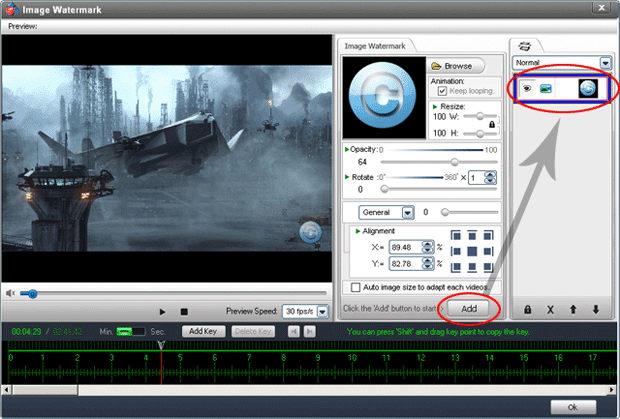 Step 5 – Click "Browse" button to open image watermark list, the software provide over 100 image watermarks you can select one from list or load your own image by click "Load Watermark".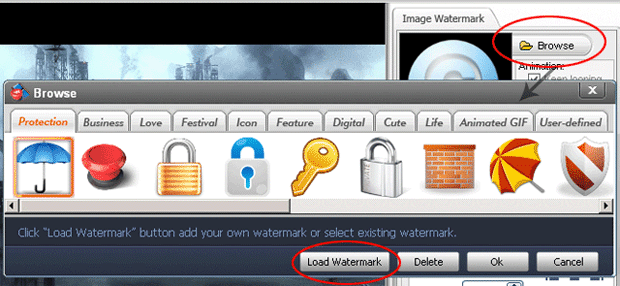 Step 6 – Make settings for your image such as resize, rotate, set opacity, alignment, etc.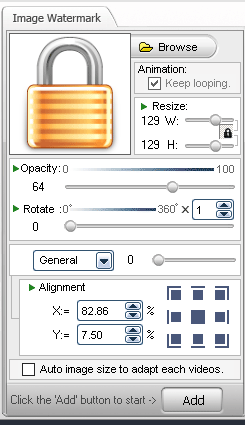 Step 7 - You can control you image appear/disappear and make animation with time line. First insert two keys, and set different parameter for the two keys, and then play the video clip between two keys, you will see the animation effect.

Step 8 - If you need batch process, please activate box of "Auto image size to adapt each videos". After done click "Ok" button to apply all of settings and back to main interface.
Step 9 – At this "Run" button is available, click it to output setting.

Step 10 – In output interface you need to four things, select output folder > select output video format and > video & audio setting (optional) > start the process of put image on video.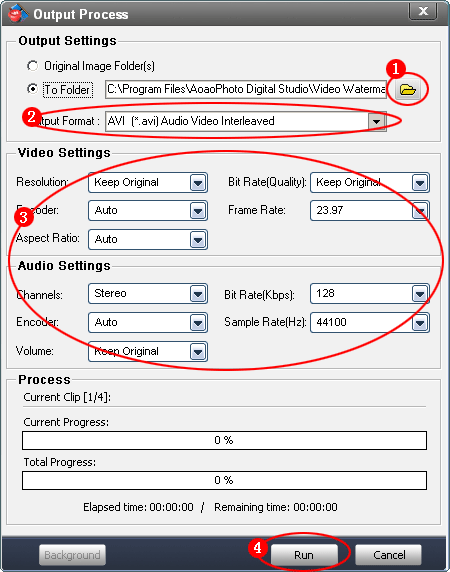 After processed the output folder will open automatically.
About the tool - Video Watermark
Video Watermark allows you to embed text, image, logo, sign (include animated) to your video in batch mode. It has simple operation, friendly interface and high speed process, so the processing of watermarking becomes very easy and fast.